I am making a passionate appeal to you to kindly support or sponsor my poetry works through financial donations to enable me create more fantastic and ecstatic poetry :
Account Name: Okpara Okechukwu. D.
Bank Name: Ecobank. Account No. 1342036903
Bank Name: Diamond. Account No. 0029737076
Featured Book Title
My True Love
Paperback. ISBN
978-045-320-2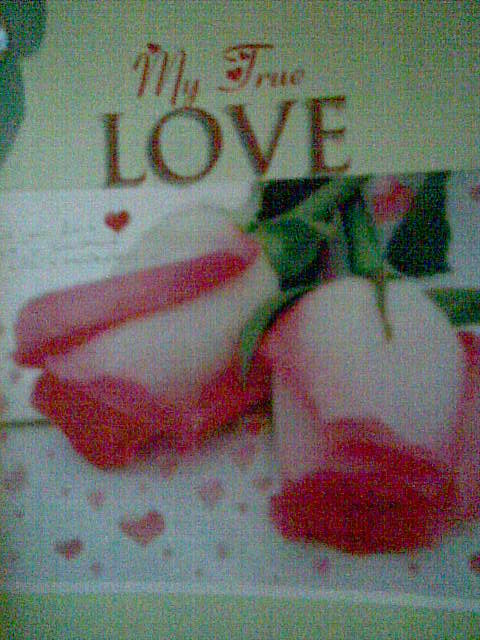 For personal/academic reference. Contains 130 poems. General audience. N100 only. Beautiful cover design
---
Other Poetry Book Titles:
The Genius In You
No. Of Poetry Listings (222)
A World Of Poems
No. Of Poetry Listings (30)
A Heart Of Poetry
No. Of Poetry Listings (25)
Eyes Of Words
No. Of Poetry Listings (20)
Seeing Words Unsaid
No. Of Poetry Listings (unknown)
---
FACEBOOK STATUS
IN GOD I TRUST
GLORY BE TO GOD, FOREVER !
Space for entertainment
Place your advertisement
The "Philosophical" category contains a group of texts that provide great insight and wisdom poetically. Its poetic style is different.

The "Motivational" category contains poems that are likely to motivate or inspire the reader.

The "Love / Romance" category is made of assorted flavour of several romantic or otherwise lovely poems.

The "Funny / Humorous" category is a section that contains poems that are likely to be considered more humorous or as pun.

The "Kids / Childrens'" category is intended for young readers, especially children.

The "Societal /Culture" category is a collection of poems concerned with societies and social life in particular.

The "Other" category is a vast number of poems, which I did not intend to classify; however, some poems suitable for other categories were deliberately included here.

The "Private /Personal" category would have been a personal affair with some poems, but I changed a lot of it to suit the reader in order to save my head and some other people's "heads" in some cases.

The "Religious / Worship" category contains religious poems.

The "Metapoetry / Abstract" category contains many imaginary, not concrete poems. It's intellectually challenging, and should be intellectually appreciated ;)
Some important notes about "Societal/Culture" poems
Welcome to PoetryAbacus : an all-in-one passion for poetry

Remain Happy! Happy Reading! Reading Remains!
Last Update : Sunday, February 28, 2016 23:03
Standby - Readby
Advertise Here:
Space for Sale
Buy/Pay: for just N1, 000 per month or N10, 000 per year
Advertise on this box:
Buy/Pay: for just N1, 000 per month or N10, 000 per year
| FEATURED POEM |
Sound Of Love
O my lovebird,
How meek your voice is,
In warmth heard!
Wet kisses placed in trust upon your coloured name.
Your singing is a tasty twinkling passion;
A supermodel voice mildly streaming from love's bin,
In conception splendidly talented,
Absconded from slandering stains,
An unhindered utility of blessed music,
One that heals with sounds divine.
Propagating listening molecules of care
O my lovebird,
How pleasant you make me canoe,
In your voice!
H U M O U R B O X
1. Tragedy-plays are on the rise again. Join the global warming campaign to prevent greenhouse terrorists from entering our theatres. Protect our lovely environment from pollution-epic companies.
2. Due to the report on the discovery of the first poetic virus (at the World Of Poems website) by Prof. Literature, every poet is hereby adviced to get a copy of the humorous edition of the "Poetry Antivirus" for free now. Click here to Offload
3. According to some grave illiterate sources at the Poetry Rewards website. Poetry has decided to award names to poets during her Poems naming ceremony.
4. Poems sued Songs for allegedly borrowing some of its intellectual property language elements from its Birthday website without acknowledgment according to FaceAlbum social-networking site. Read The Full Incredible Tale
| New Poems on PoetryAbacus |
A Mirror Writes A Book (15/02/16) (other category)
Fight of Love's Delight (15/02/16) (love category)
Let The Light See (other category)
Poetry Is An Element (10/10/10) (other)
My Sweatheart-Smile (20/11/10) (sonnet)
Time O'Clock (30/04/14) (funny category)
Song of None (16/02/16) (personal category)
Future Uncertainty (16/02/16) (societal)
Truths Through Roots of Me(17/02/16) (personal)
Love-broken (20/09/10) (love)
My Sweatheart-Smile (20/11/10) (love)
Vivy's Lilies (18/02/16) (love)
Catholic Tales: The Boy's Tale, Words of the Council
< What's On My Mind?>
With the level of poverty in my brains, I've suspended the "

Medicinal

" category due to financial restraints.
I

don't

participate

in playwriting or poetry competitions, contests, or "bounties"!
---
You can support PoetryAbacus by any means good.
Updates on PoetryAbacus were suspended for 6 years when it sojourned in silence as I went searching for greener pastures on 25/08/2010. But it's back and better!
I recommend at least a screen resolution of 1280 x 720 pixels. This web page contains important scripts & ActiveX controls
. . . I MISSED YOU !
You can kindly support me through any of the following banks:
Account Name:
Okpara Okechukwu. D.

Bank Name: Ecobank
Account. No. 1342036903
www.ecobank.com

Bank Name: Diamond Bank
Account No. 0029737076
www.diamondbank.com
Please send your comments/suggestions, errors/bugs, and reports/feedback to me via
chukwuebube@gmail.com
Acknowledgements are due to all the people that may have been the focus in the events of the poems, whether they valued it, knew about it, or not.

Select or Click on a category of your choice below
DOMINICAN SONNETS
A Dominican Sonnet is a poem of 14 lines, which has a fixed rhyming pattern, and it's six (6) syllabic. It also has a so-called "trimeter" (three foot line), and have solid definite "sound-structures". Below is a sample list of different styles of the Dominican Sonnets that I've carefully written for you:
My Sweatheart-Smile (20/11/10)
Note that there're no hard-and-fast rules for writing this type of sonnet. *Happy "Sonneting"*
+ THE CATHOLIC TALES +
Prologue
The Boy's Family's Tale
The Council's Tale
The Knights' Of The Church's Tale
The Archbishop's Tale
The Angel's Tale
.....................................
MY PLAYS/DRAMA
The Heartland
I'm feeling different things in my heart, and I'm not feeling her anymore. It's like she's an association with my past...
Lady Of The Rings
One lord one ring; to these lords a command proceeds from the lady...
An Epic Of Love
I couldn't save him from what took him to his grave ...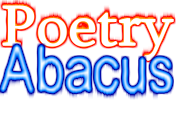 | EDUCATIONAL, INSPIRATIONAL | CREATIVE, IMAGINATIVE | CLASSIC, ROMANTIC | LITERARY, CONTEMPORARY |
Copyright © 2016, Okpara C. Okechukwu D. All Rights Reserved.
---
Advertise Here:
Buy/Pay: for just N5, 000 per month or N50, 000 per year
This website is visited and utilized daily by a growing global audience
Please advertise your products, brands, services, company, organization etc on this box:
Buy/Pay: with just $300 per annum
Space for Sale
With just
N50, 000 per year
How to purchase:
Make your payment to any of my bank accounts. Send your advert details e.g. images, web links, info. to chukwuebube@gmail.com. You may send me an SMS to confirm your purchase. Your advert will be uploaded within a week.
Old website:

www.geocities.ws/sir_dominique
|
Twitter handle:

@chukwuebube