You can kindly support me through any of the following banks:
Account Name:
Okpara Okechukwu. D.

Bank Name: Ecobank
Account. No. 1342036903
www.ecobank.com

Bank Name: Diamond Bank
Account No. 0029737076
www.diamondbank.com
Words of the Council (16/02/2016)

Prologue to the Words of the Council

The bride to our Saviour, the church is wife.
One's right may be the other's wrong, that's life.
Shall we now let the boy tell the church?
And let his tale tear us as such?
Words of the Council

They convened secretly:
He will be out on his ear if he talks first publicly,
Of his tale never heard of and seeming dearly.
His accounts are so troublesome surely.
Worrisome evidence this boy has brought truly,
And biblically!
Welcome to PoetryAbacus : An all-in-one passion for poetry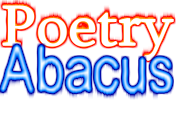 ---