A Dominican Sonnet
About a guy that received and read his girl's Dear John's Letter
Welcome to PoetryAbacus : an all-in-one passion for poetry

Last Update :
Sun, April 3, 2016 6:39 AM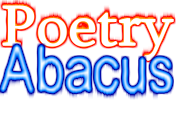 ---
| EDUCATIONAL, INSPIRATIONAL | CREATIVE, IMAGINATIVE | CLASSIC, ROMANTIC | LITERARY, CONTEMPORARY |
Copyright © Okpara C. Okechukwu D. All Rights Reserved.
|19/05/2010|
Dear John's Bullet


Convulsion sent assured;
Confusion came ashore.
A parcel attached stings;
Hurdles of her feelings.
Disaster in paper;
'Tis over! – in temper.
Troubled rubbles enclosed;
Subtle somewhat foreclosed.
I can smell her quit blade;
And "single again" aid.
Heart thirsty sword awakes;
A feisty man to make.
Gee! I read and was shocked;
"We are through", was the shot.