Chernobyl Cancers: is about the world's largest nuclear disaster in Chernobyl, Ukraine, the second largest country in Europe.
Welcome to PoetryAbacus : an all-in-one passion for poetry

Last Update :
Wed, March 16, 2016 10:02 PM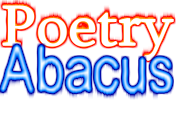 ---
| EDUCATIONAL, INSPIRATIONAL | CREATIVE, IMAGINATIVE | CLASSIC, ROMANTIC | LITERARY, CONTEMPORARY |
Copyright © Okpara C. Okechukwu D. All Rights Reserved.
|2010|
Chernobyl Cancers
Let's not behave as though it didn't hurt much
Victims claimed definitely immeasurable
From a mistake of science
Cancer array in Chernobyl and her neighbours
Ukraine, Russia, Belarus
All had it - a cup of radiation
In wind and rain Caesium freed
Organs dying in Chernobyl overdose
A burden of trauma to all those that suffer the memories still
By that we shall always remember, Chernobyl.