This poem concerns the middle-east. It was originally written in 2012, but I rewrote it on 11/03/2016. In short, it doesn't look at all like the original work.
Let me show some lines from the orignial work which goes like this:
Once upon this blue hearted crusade. I stood to sing my Islam song....(some text omitted)...In blood sustained on their faces racial...(some text omitted).
Welcome to PoetryAbacus : an all-in-one passion for poetry

Last Update :
Sun, April 3, 2016 0:14 AM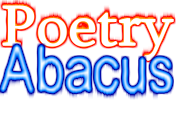 ---
| EDUCATIONAL, INSPIRATIONAL | CREATIVE, IMAGINATIVE | CLASSIC, ROMANTIC | LITERARY, CONTEMPORARY |
Copyright © Okpara C. Okechukwu D. All Rights Reserved.
|30/06/2012|
Burning Crescent
A baptized isle stood to sing the Islam pledge
To Christian inhabitants, holy book seated
Perceptual feud, champions in troubled arena
Punctured red-hearted crescents

Phaeton knights, bishops of dissension jihad
7th century trends, accursed global causes
Campaign of Muslim armoured, armed battlers
Christened Arabian, crossed crescents

Nightmarish crusades, mauling ideology
Unapologetic regions angst-ridden allied forces
Fraction suicide teaching, faction preaching bombs, tombs reaching
Discomforted present day distressed crescents