This poem might have been inspired by the execution of top government officials accused of corruption in China by the (communist) government authorities.
The title has something to say to the later poetry titled:
"Questioning Question's Quest"
Welcome to PoetryAbacus : an all-in-one passion for poetry

Last Update :
Sun, April 3, 2016 7:13 PM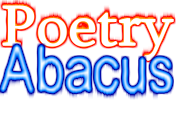 ---
| EDUCATIONAL, INSPIRATIONAL | CREATIVE, IMAGINATIVE | CLASSIC, ROMANTIC | LITERARY, CONTEMPORARY |
Copyright © Okpara C. Okechukwu D. All Rights Reserved.
|08/05/2010|
Expecting Executive Execution
An executive was he in the capital's bank,
Condemned by prime law for his crime was a capital in rhyme.
He can see the witnesses that eyed and lied, and built not the suit;
In a court made pet by monetary pursuits.
They made false his claims, his accounts.
Their false accounts for a promised full account,
That gave him death with the truth in exchange for money.
Mediating between his life and death in meditation,
Knelt he in his prison.
Where he was living with treason:
But the true reason was not his treason.
All the rumours agreed in principle,
With the noise in the news and his rights;
A clear case of a poor beloved vs. a hate enriched.
His heartbeats suddenly flung his head's gates.
His life has been bottled unedited by law.
Can't help to know which to imagine:
His friends, his family, O his loving wife;
Hoping she could cope with her life after his.
Exercising a final rite he weaved for a time like this,
Once to be experienced in his unconsciousness,
Accepting the waiting that's killing.
Awaiting the morrow to mold;
And eke with his dying future – one that won't see his calendar.