In memory of the late Nigerian president Umaru Musa Yar'Adua who passed on (on 05/05/2010)
Welcome to PoetryAbacus : an all-in-one passion for poetry

Last Update :
Sun, April 3, 2016 0:08 AM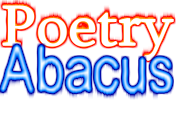 ---
| EDUCATIONAL, INSPIRATIONAL | CREATIVE, IMAGINATIVE | CLASSIC, ROMANTIC | LITERARY, CONTEMPORARY |
Copyright © Okpara C. Okechukwu D. All Rights Reserved.
|06/05/2010|
President Passed, Press Impasse


I used to doubt them about him: his heart, health or wealth.
A president can richly breathe,
But my president was poorly silenced –
What sound does death tell?
I used to know his face: pale plain of age, frail: fifty-eight fold in old.
A president can be stale,
But my president in addition has passed –
Who can console these travelling tears?
I used to hear in news, his politics, policies: now of him used,
A president can usually stay,
But my president is gone –
Where on earth do you think he went?