Place your adverts here and enjoy the patronage of our global audience
Mosquitoes With Full Blood Tanks
Milking the economy dry;
Economy still milked.
The backbone of our economy;
Our breeding wealth yet mismanaged.
Oil money pumped into private owned pockets;
Selfish interests hugely fed.
Niger Delta's gas boils;
Hostage taking instincts cooked.
Fuel scarcity litter the streets;
Creek houses filled with crude oil.
Nation's cars running out of fuel, some out of patience;
Impoverished masses stranded, some strangled.
Premium services :
| Product Adverts | Poetry Publications |
PoetryAbacus. Copyright © 2010, Okpara Okechukwu D.
Comments/Suggestions or errors/bugs should be reported or emailed to the address:
chukwuebube@gmail.com or chukwuebube@ymail.com
Welcome to PoetryAbacus : An all-in-one passion for poetry
Copyright © 2010, OKPARA OKECHUKWU D.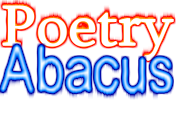 ---