Place your adverts here and enjoy the patronage of our global audience
The Tyrant's Speech
Hello my fellow country men and women; another hell's speech?
The President is on-air; the tyrant himself!
'Twas a conspiracy with the media; in broad daylight.
All those who stood against me are the enemies of this country; they opposed you?
And they did so against the law; are you the law?
Yes I am the law; and must not be dared?
You must uphold the rule of law; or else shall we die?
Those little pigs think they can overthrow me; even if they are lawmaking scholars?
This afternoon you would witness our big victory; their massacre your big victory?
Anyway, my government reforms are great; greatly yielding miseries?
And the economy fast growing; with inflation rates at a thousand percent.
See how power belonged to the people; but not while you are in there!
You no longer see penury in the streets; indeed they sleep in homes!
Thank you for appreciating this angelic speech; delivered by a loaded AK-47 rifle.
Premium services :
| Product Adverts | Poetry Publications |
PoetryAbacus. Copyright © 2010, Okpara Okechukwu D.
Comments/Suggestions or errors/bugs should be reported or emailed to the address:
chukwuebube@gmail.com or chukwuebube@ymail.com
Welcome to PoetryAbacus : An all-in-one passion for poetry
Copyright © 2010, OKPARA OKECHUKWU D.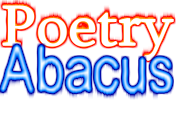 ---