Place your adverts here and enjoy the patronage of our global audience
The Return Of The Ghosts Of Africa
Ngwa! Ngwa! Gather the natives
Bring forth the stools and stones, hurry
They are angry with the strangeness of their children in foreign lands
Their children know them no more, and have turned their backs on them
The ghosts are going back to the place their unstained relatives dwell
Ngwa! Ngwa! Invite the sacred Baobab and Iroko trees
Bring your families out for consecration
Mark the ancient characters on the royal tombs
All is set for the rituals to commence
The traditions and rites observed
Silence the last visitor slowly crept in
Ngwa! Ngwa! Shush, they are here
The sacred flames suddenly boomed
Signalling the arrival and darkening the hour
Quickly recite the incantations to hold us safe
Invoke the spirits of our land, our mother be
Welcome, ghosts of our forefathers!
Premium services :
| Product Adverts | Poetry Publications |
PoetryAbacus. Copyright © 2010, Okpara Okechukwu D.
Comments/Suggestions or errors/bugs should be reported or emailed to the address:
chukwuebube@gmail.com or chukwuebube@ymail.com
Welcome to PoetryAbacus : An all-in-one passion for poetry
Copyright © 2010, OKPARA OKECHUKWU D.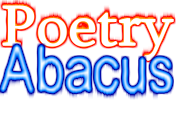 ---