Place your adverts here and enjoy the patronage of our global audience
The London Lover
Angelic sky on its cloudless court,
Snapping nice scenes with artistic tastes.
Hospitality streets with their beautiful houses,
And gently cultured feelings.
I stood, acknowledging the knowledge of a serene picture;
Stranded tears born in my eyes, and I couldn't help watching.
She stood at a crossroad in Europe,
With her fingers crossed.
I hope her scholarly favour will whisper to my migration,
And free her echo locked within my study.
Before the calendars, I'd make a wish:
Someday I'll be there – a celebrated thought.
If I'd go to Europe to see my London,
I'll be going with my gold medals and silverware.
Yes, in a black suit and with a dark coloured tie,
I'll be travelling to London majestically.
If I'm to choose the next destination of my scholarship,
I'd be speeding to and spending on the road to London.
Premium services :
| Product Adverts | Poetry Publications |
PoetryAbacus. Copyright © 2010, Okpara Okechukwu D.
Comments/Suggestions or errors/bugs should be reported or emailed to the address:
chukwuebube@gmail.com or chukwuebube@ymail.com
Welcome to PoetryAbacus : An all-in-one passion for poetry
Copyright © 2010, OKPARA OKECHUKWU D.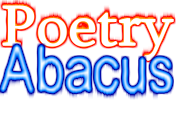 ---