Who Wants To Be A Millionaire?: is a popular Nigerian T.V. game show.
Welcome to PoetryAbacus : an all-in-one passion for poetry

Last Update :
Wed, March 16, 2016 10:39 PM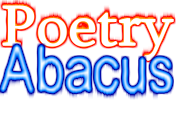 ---
| EDUCATIONAL, INSPIRATIONAL | CREATIVE, IMAGINATIVE | CLASSIC, ROMANTIC | LITERARY, CONTEMPORARY |
Copyright © Okpara C. Okechukwu D. All Rights Reserved.
|2010|
Who Wants To Be A Millionaire?
The quickest arrangement in alphabetical order,
Or a successful phone dial,
Brings your haste to the show.
You shall be seated on a hot seat;
Of virtually uncertain fortune,
Made with luck's materials;
On fifteen slippery stairs of questions.
Tell us about yourself.
Here are the rules.
Fifty-fifty, phone a friend, ask the audience,
Are your one time helpers.
Be careful they can help you fail;
If they are not sure of themselves,
Lock their suggestions away.
First five overtook easily.
Next five consumed the helpers.
Head thinking, body sweating, clock ticking.
A query hijacked half a million,
Blocking the rest of the route.
Confronted by a tough decision,
At an inconvenient game point.
An outlook on your fate.
Place commercials here.
The Host plays a little with the greedy guilt in you;
His questions, capable of scaring off your bravery.
Silence…
"I am sorry you have proposed the wrong answer."
Who else wants to be a millionaire?