Place your adverts here and enjoy the patronage of our global audience
Raining Hell
Trees swayed with no specific vector.
No sign of life on the streets;
As people were trapped in houses.
Angry winds parading the roads;
Pulling roofs off their houses.
Thunders shouting at the top of their voices.
Lightning sparking the sky;
Like wild naked wires arguing.
Water level jumping up the staircase;
After drowning the children's playground.
It rained heavily throughout the day.
No one was stupid enough to go out.
It was continual, full of lightning .
Terribly disappointing.
A stormy weather in a reluctant season.
Nature would continue to be nature.
Sometimes happy, at times sad,
Lonely and alone,
Nothing to enjoy,
Just this life threatening rain.
It rained heavily throughout the day.
All day long at a temperature,
Capable of making ice.
I remembered and took pity on our livestock.
How horrified and upset they would look.
They have food, water but lack faith.
At a point I thought,
That there was a Noah's Ark somewhere out there.
Yeah the third time I was caught in despair.
So I knelt down to pray for my available soul.
Premium services :
| Product Adverts | Poetry Publications |
PoetryAbacus. Copyright © 2010, Okpara Okechukwu D.
Comments/Suggestions or errors/bugs should be reported or emailed to the address:
chukwuebube@gmail.com or chukwuebube@ymail.com
Welcome to PoetryAbacus : An all-in-one passion for poetry
Copyright © 2010, OKPARA OKECHUKWU D.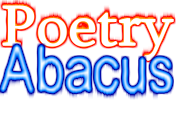 ---