I'm not joking if I say here that it was after I'd finish writing this poem and reading it that I understood part of it...
"Faltered Altars" represent the ill-happenings in some of the religious practices: children abused in the catholic church, proliferation of new generation churches that treats the church like a business establishment, idolatry, fetish practices ...
Welcome to PoetryAbacus : an all-in-one passion for poetry

Last Update :
Thu, March 31, 2016 8:28 PM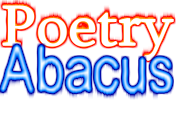 ---
| EDUCATIONAL, INSPIRATIONAL | CREATIVE, IMAGINATIVE | CLASSIC, ROMANTIC | LITERARY, CONTEMPORARY |
Copyright © Okpara C. Okechukwu D. All Rights Reserved.
|07/05/2010|
Faltered Altars
They wore white linens yet are twins with coal,
Even than the devil darker.
All our women of "Poverty Avenue" they've bought,
Rape and lust purchased.
Quest chained hearts in black magic with evil padlocks,
Their souls sold for "wonders and miracles" business.
They resemble their holy birds: the southern vultures,
Looting congregation's faith whilst scripture gambling.
Temple pimples in asinine shrines,
To their victimized public they preached their Trojan horse prayers and crusades.
At their service harlots patrol – check their payroll,
With their incomprehensive corrupted sermons.
And girls at "Prostitutes Street" trade in their rooms,
Their sacrificial polluted refineries of blood.
Our children they used,
Others abused, used children.
Utterly altering the altars, acts with idols,
"Thiefs" of the church – fetish priests.