This poem may have been written before the year 2006
Welcome to PoetryAbacus : an all-in-one passion for poetry

Last Update :
Thu, March 31, 2016 7:33 PM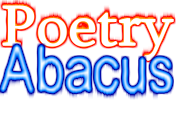 ---
| EDUCATIONAL, INSPIRATIONAL | CREATIVE, IMAGINATIVE | CLASSIC, ROMANTIC | LITERARY, CONTEMPORARY |
Copyright © Okpara C. Okechukwu D. All Rights Reserved.
|2006|
The Judgement Of The Law
VERSE I
The day words of law were scheduled for judgement has come.
August was the month and noon the hour.
They'd sworn by the law and me by my own oath.
By oath, it implied by rules that gave the law power.
But this law I thus counter has brought me to court;
But the court and its powers were insufficient for this quest.
This was why an inevitable invitation to guide us was sent to you and angels;
You and the angels build the Jury.
For your understanding, a weighing mirror of wits was charitably provided.
Remember to consider my speeches from that mirror.
For nicely groomed shall be my speeches and powerfully grown theirs.
Let the lawyers claim and in custody keep the law for now.
They began on the law that they made, and asked me on what I stood.
By their speeches they thought I would rise and speak without cause.
But I knew my answer would cheat them, so the mirror kept silent after all.
They got the fool's anger and again plunged fairer in their fear.
Now they did observances to the law with the intention of getting closer to my answer.
Which they caught by virtue of an unknown accident;
Satisfied they threw many questions at me in disguised fury;
But I was quick to show them that their questions were only one and same.
Then I gave them a long grateful glance.
My witness was brought and quoted.
When I dare no more acknowledge my Christian speech;
No sound was heard except where they stood.
You'd say you can't look in the mirror, since the sun is heavy on your adviser.
I agree but on this chance they planned and declared my witness guilty.
Upon the charge that it was written, but that was the role –
A criminal called up as a witness plays.
They raced to slay me at this space.
In defence of my claim, I explained the offence and it was clear –
That this single mistake of my evidence is the foundation of their very assault proof.
So they pretended and hid that truth as a matter of fact.
The angels saw but did not petition.
Did you look in the mirror at that very moment?
They turned another chapter; their purpose was enough to deny your comprehension.
The mirror is there to uncover their plot and subtle venom;
If they try to sting or try to overtake the true course.
This also prompted the church to warn them off in protest if they dared:
And stood far away as the morning from the night but not the other way.
To dazzle the case they sought means to tear my wits to bits.
With amazing logic they showed my birth and stupefied you –
Using that weakness which I have to obey.
But their natural wits were also flawed in so many natural ways.
Then they stared into my expressionless face, and my prudence was finely seen.
I began to speak when the penance and peace in my mind has frightened them.
First, I implored my most scarce faith and heaven's grace by prayer,
Then you turned to the mirror: it showed not my image but my shadow.
You won't understand why because of your natural limitation laws.
Then the rule went overruled in their favour.
This battle and debate was asked to stop by the judge:
Who apparently was in pain.
A barren and barrier moment was allowed to reign.

VERSE II
When they appeared, their councils they replaced, their weapons utterly changed.
My oneness remained a mystery to them.
I know they wished to use the greatest effects of their brains' wonders.
They read out all the questions meant for me to answer –
And stopped because of contested time, mind constraint and eye strain.
The mirror is supposed to show you what their questions were:
For the first time it showed nothing due to its unusual transparency.
My answer was straight and pure.
Obviously, the question wasn't mine but theirs to answer.
Seeing this they crept away; and the mirror was really an incomplete glass.
The angels saw and were stunned.
The lawyers smiled to themselves, but their heart were greatly sustained in angered.
In pretence they sought to interpret and learn my answer in secrecy.
They understood the straight part but its purity they could not.
When their talent and profession couldn't work any longer they gave up the try.
Of all their collective power they've never experienced such a disgrace before.
They thought of covering their incompetence before the judge and before your very eyes:
So they asked the judge that the case be adjourned.
This he granted but made strict and final the next hearing.
VERSE III
This shall be the fiercest period of the trial.
They did bring out the highest of their ultimate brains –
A great mixture of philosophers, legal warriors, and a strange set of people to help them.
You need not know the real combination lest they'll all might be spied and shamed:
They had no idea with whom they dealt with.
At this moment, the mirror slipped, fell, and broke –
Signifying the three things yet to happen for this judgment to safely end.
The first, they called up the judge at the witness stand.
The judge hesitated and delayed, but gave in to their appeal.
Then they argued on the honour of the judge –
And later proved and found his merits wrong.
The judge slipped and was annoyed,
The angels were undecided, while you watched unbelievingly in utter surprise.
I knew if the judge failed, this judgment shall fall with him.
Therefore, I spoke against this theory since by law they created the judge.
And this judge was theirs and has condemned himself already before the judgment.
Hence we must justify the law in order for it to be judged.
So the mirror broke knowing that the judge is not above the law.
Then when 'twas time for the jury to give their verdict:
You said nothing knowing too well that you didn't understand the judgment.
The angels who knew better held their answer.
And this was the judgment of the law.