A Sonnet
Of course, my room has been where I wrote most of my poems; so I felt like writing this one for it!
Welcome to PoetryAbacus : an all-in-one passion for poetry

Last Update :
Sat, April 2, 2016 10:11 PM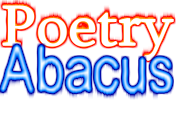 ---
| EDUCATIONAL, INSPIRATIONAL | CREATIVE, IMAGINATIVE | CLASSIC, ROMANTIC | LITERARY, CONTEMPORARY |
Copyright © Okpara C. Okechukwu D. All Rights Reserved.
|14/03/2009|
My Room's Letter
From the rain, sun, and harsh nature I saw you through
Interference and disturbance I shield you from
Your friends and family I harboured; and the neighbours I welcome
When you were bored or felt so, I entertained you with something
Safety of your property I offered you
Your food-stuffs I protect
Sleep I made easy for you
Rest at all times when you need it I give you
In me you studied and enjoyed solitude
All the time I waited for you while you were gone
I think of you highly, even if you don't mention me at all
In sickness and in health
Like a real companion I am always there and ever will be
Sincerely yours, your humble room.