I believe I wrote this on Mother's Day celebration
Welcome to PoetryAbacus : an all-in-one passion for poetry

Last Update :
Sat, April 2, 2016 9:57 AM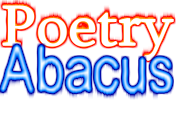 ---
| EDUCATIONAL, INSPIRATIONAL | CREATIVE, IMAGINATIVE | CLASSIC, ROMANTIC | LITERARY, CONTEMPORARY |
Copyright © Okpara C. Okechukwu D. All Rights Reserved.
|2010|
The Life In My Mother
I pledge no sophistry in explaining you.
Right from birth you were so good to me.
Always the first to hear my childish problems and offer help;
Even when such is beyond your might.
You nurtured my welfare more than yours.
You made my happiness your daily routine;
And counted not the hurt I sold to you.
You relieved my cries with your hugs and sweet plea.
You wiped my tearful eyes with your tender care;
And consoled me with your love.
My thirst was hers to quench; when I was hungry she was also.
My intellectual development she planned painstakingly from scratch.
My well-being she made her topmost priority service.
My mother is my supporting breath.