Playing chess and writing this poem. At the time, I guess I was 26 years as well.
Do you know why I said "her knight's queen"?
Welcome to PoetryAbacus : an all-in-one passion for poetry

Last Update :
Sat, April 2, 2016 5:45 PM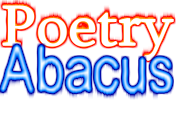 ---
| EDUCATIONAL, INSPIRATIONAL | CREATIVE, IMAGINATIVE | CLASSIC, ROMANTIC | LITERARY, CONTEMPORARY |
Copyright © Okpara C. Okechukwu D. All Rights Reserved.
|07/06/2010|
26th Move Of The Queen's Knight

On the 26th year of his bachelor's age opening's book,
A knight evinced a strange hope to be taken by a queen.
Galvanized in trustworthy integrity stood this mystic heart;
Quenched in prudent chastity,
According to his palpable Christian memoir.
In fear of his God,
He fooled himself not, so his sins left him in annoyance;
In the midst of his two high-classed cultures,
Clashing but cleansing his living art,
Through fianchettoed circumstances castling and counseling.
At emotional cross-roads of eluding love,
His verdant path entered an opponent lady of puzzling square weeds.
But his muse resuscitated him from this opposite queen;
Increased his munificent knowledge vessels,
And set him on true love's stream.
He's an all-rounder of an endangered rarity,
Holding on to his last saving breath.
Waiting for his soul mate to make her historic move;
By checkmating him in marriage with her knight's queen.
The perfectly anticipated finest move!