It could be that girl called Amaka
(laughing quietly)
Welcome to PoetryAbacus : an all-in-one passion for poetry

Last Update :
Fri, April 1, 2016 10:58 PM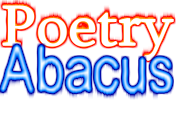 ---
| EDUCATIONAL, INSPIRATIONAL | CREATIVE, IMAGINATIVE | CLASSIC, ROMANTIC | LITERARY, CONTEMPORARY |
Copyright © Okpara C. Okechukwu D. All Rights Reserved.
|2010|
The Goddess' Choice
A story I wrestled in a week's wake.
According to her choice I lost her.
Afterwards everything found a new taste, afresh.
Move on I had to and I would.
Burying the thoughts aside,
I won't fail again if falling in love comes in repetition.
She ended up making the wrong one,
Of a choice that never favoured us,
By not making any at all.