I believe this poem was rewritten from the original one titled: "Umuchima's Panic" sometime betwixt 2006 and 2008.
There was fear of repraisal attacks between the students of the Fed. Univ. of Tech. Owerri (F.U.T.O.) and the villagers of one of the three communities (Umuchima) where the university was situated. The other communities are Eziobodo and Ihiagwa.
Of course, I was walking on a lonely road when I saw a group of students on the run for their dear lives... I joined without asking questions!
Welcome to PoetryAbacus : an all-in-one passion for poetry

Last Update :
Fri, April 1, 2016 10:53 PM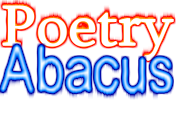 ---
| EDUCATIONAL, INSPIRATIONAL | CREATIVE, IMAGINATIVE | CLASSIC, ROMANTIC | LITERARY, CONTEMPORARY |
Copyright © Okpara C. Okechukwu D. All Rights Reserved.
|2010|
The Panic
Emergency choice: to run or to ask?
Insufficient time: to think or to do?
For our dear lives we agreed with the race
Like a gang of amateurs we raced
My heart pounding faster than my thoughts
My thoughts running faster than my heart
Adrenalin flow on high: adrenalin's high
A fright to be narrated after the flight
After my unsigned vector track