My room was a really peaceful and quiet place, and I really love how cool it was.
Welcome to PoetryAbacus : an all-in-one passion for poetry

Last Update :
Thu, March 31, 2016 8:15 AM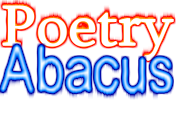 ---
| EDUCATIONAL, INSPIRATIONAL | CREATIVE, IMAGINATIVE | CLASSIC, ROMANTIC | LITERARY, CONTEMPORARY |
Copyright © Okpara C. Okechukwu D. All Rights Reserved.
|2006|
Natural Home
Tower of serene shelter;
Aspect of a much calmer living;
I'm delightful in this studio of life.
Cloudy bed of good-looking morning;
Family is out for business or work;
Home's where my heart is
Quiet dynamics driving my senses;
Good smiles encountering my face daily;
Nourishing my embedded journey.
Intelligence of plants and singing birds;
Brilliance of playing winds;
Living in my community yard.
Nature met my house;
Made it a home;
Nurtured us.