Place your adverts here and enjoy the patronage of our global audience
Troubled Dreams
I pray every day, but I get worse each day.
The lady-beetle no longer greets me,
And the fire-flies have become my neighbours.
Hope has ceased to visit me.
The battle is longer and stronger.
I've tried all possible trials but no trace of success.
To be idle would've been better,
For in the house of vain lies all my efforts.
A dream of roses, a day full of crosses.
Yeah, I heard the donkey say,
"It's a disease from my dreams".
How can my life be poisoned by my dreams.
A dream of bliss and a day of woes.
The same sounds and the same sights,
That makes no meaning.
Yeah, they make no sense.
This is a double trouble.
A day of troubles and a night of illusions.
I doubt if this justifies a duality of something,
Maybe, of nature's making and without nature.
Premium services :
| Product Adverts | Poetry Publications |
PoetryAbacus. Copyright © 2010, Okpara Okechukwu D.
Comments/Suggestions or errors/bugs should be reported or emailed to the address:
chukwuebube@gmail.com or chukwuebube@ymail.com
Welcome to PoetryAbacus : An all-in-one passion for poetry
Copyright © 2010, OKPARA OKECHUKWU D.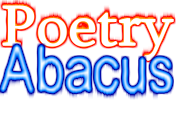 ---