Place your adverts here and enjoy the patronage of our global audience
Wife's Rage
Today I'll show you my boiling point!
You'll know that you don't know me.
Tonight we'll see who's who;
You think you can do whatever you like, not with me o!
You're going to see pepper!
Lick salt once I catch your return.
You'll have no space for designing an escape;
I'll break your bones and limbs.
I'll tell you what you are!
Deal with you till you're dead with deals.
How can you do such a thing to me;
I can't believe you can do this to me.
You aren't entering this house!
By the time I'm through with you, you'd be interred.
Not even in this yard;
I'll make your corpse an ash.
You're not going to experience dinner!
I'll needle your mouth.
You have succeeded in feeding me with plenty of lies.
All these years you have been using your 'monkey' energy on other women.
Whether you did it or not!
You slept in that woman's house.
I don't want to know, I won't listen;
We'll see the male tortoise of we two today.
Premium services :
| Product Adverts | Poetry Publications |
PoetryAbacus. Copyright © 2010, Okpara Okechukwu D.
Comments/Suggestions or errors/bugs should be reported or emailed to the address:
chukwuebube@gmail.com or chukwuebube@ymail.com
Welcome to PoetryAbacus : An all-in-one passion for poetry
Copyright © 2010, OKPARA OKECHUKWU D.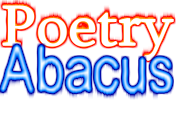 ---