This Shakespearan/English Sonnet is dedicated to a special girl born on November.
Especially, to a lovely girl whose birthday is in November.
Juliana, you know you're #1 !
(Of course, my youngest sister, Julie, celebrates her birthday in November)
Welcome to PoetryAbacus : an all-in-one passion for poetry

Last Update :
Sun, April 3, 2016 6:39 AM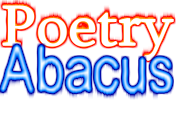 ---
| EDUCATIONAL, INSPIRATIONAL | CREATIVE, IMAGINATIVE | CLASSIC, ROMANTIC | LITERARY, CONTEMPORARY |
Copyright © Okpara C. Okechukwu D. All Rights Reserved.
| 22/05/2010 |
Sweet November Girl


An uncharted girl I'll explore by choice:
And I shall sketch her in writing rejoice.
Beauty gem born in honey November,
Imbued with maiden charm to remember.
Created in the test-tube of love she was:
Her music rhyming her heart's youthful wars.
Love music and wisdom in her eyes lit;
Her reasons are full blown judges in wit.
Supple lass amidst macho posturing:
Swift in policies of life's modeling.
Dancing in oceans of pristine success;
A devotion only few stars possess.
November's romantic lab's so sweet girl:
Sweet November girl, sweet November girl.