The original version was written on 10/11/2009 and its completely different from this one
Welcome to PoetryAbacus : an all-in-one passion for poetry

Last Update :
Sat, April 2, 2016 10:53 PM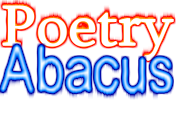 ---
| EDUCATIONAL, INSPIRATIONAL | CREATIVE, IMAGINATIVE | CLASSIC, ROMANTIC | LITERARY, CONTEMPORARY |
Copyright © Okpara C. Okechukwu D. All Rights Reserved.
|23/04/2010|
My Dearest
You saved me:
A steel of understanding – watering my health.
The one for me:
O true lyric of truth – forged from the loveliest romantic joy.
Empathizing with me:
My icon of feeling – true helper instrument of my days.
Always there for me:
Friend of my life – greatest gem I ever heard.
Takes care of me:
Music of trust – always coming on to me.
Helping me:
Shining armour of hope – manuring my courage.
Loves me:
Beauty jewel of home – you're my dearest .