Place your adverts here and enjoy the patronage of our global audience
Divorced Love
I wept the raging threat seen.
I regret this impromptu harvest
As you intend to give up our marriage.
'Twas not ours as you called it
Making it interest our apparent false union.
Handed me yourself in someone else's body
When what I asked was yours in pure form.
My painful gain turned hurtful loss
With my trust twisted over
Our decaying sublimed marriage.
Our love you toasted and sacked
In drowned ships of truthful vows.
Hate and our treasured trust interchanged
In big unnecessary proportion
Thus our marriage assassinated.
Premium services :
| Product Adverts | Poetry Publications |
PoetryAbacus. Copyright © 2010, Okpara Okechukwu D.
Comments/Suggestions or errors/bugs should be reported or emailed to the address:
chukwuebube@gmail.com or chukwuebube@ymail.com
Welcome to PoetryAbacus : An all-in-one passion for poetry
Copyright © 2010, OKPARA OKECHUKWU D.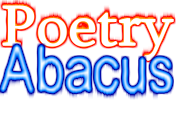 ---