Parental Guidance is advised.
+18 years rated!?
This poem may have come from subconscious influence of the poem, "Her Virginity" writtern earlier on 14/03/2009 (Check it out at the Other Category)
Welcome to PoetryAbacus : an all-in-one passion for poetry

Last Update :
Sat, April 2, 2016 10:09 PM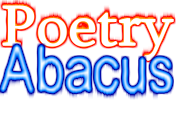 ---
| EDUCATIONAL, INSPIRATIONAL | CREATIVE, IMAGINATIVE | CLASSIC, ROMANTIC | LITERARY, CONTEMPORARY |
Copyright © Okpara C. Okechukwu D. All Rights Reserved.
|09/03/2016|
The Nun's Virginity's Rape


I
Her first step on the outside world caught the devil's hatred evil snare.
She, a self-recording beauty at the gate of the sisters-in-arms,
Encountered the edge of Sheol,
Where the devil's beast feasted on her.
A perdition mission on her holy vow;
Gem body taken hostage in final lust engaged.
One-sided heavy fun, uninterrupted,
Raping her innocence jewel purity,
Breaking all the rules guarding her hymen school,
Savaging the fragrance fragments of her womanhood,
Recurring torment in-between her legs.
A natural disaster of her soul;
Her pristine world permanently downed;
Her nun theology damaged;
Her heaven's gate raptured.
II

He overpowered her virginity's immunity.
Edited her carnally, darkened her precious blood.
Like flowing sensual juice, he rammed his soul into her.
Heavy studying sturdy male rod squeezing,
Inside tight untouched untapped gem opening,
With false impunity, he took her complete dignity.
Man's communion of lust, victimizing devilish victory;
His delight, her ravished raving screams.
He ate her genital meal ungodly.
Celestial erogenous execution;
Force pushing deeper into her non-lubricated sweetness.
As she fell through emerging new pains and flash tears,
The undercover of her womanist cover removed.
An ultimate capital defloration;
Fluently bleeding down her virtuous valley, sorry and sorrow.