Have you been watching cartoons? Tom and Jerry?
Welcome to PoetryAbacus : an all-in-one passion for poetry

Last Update :
Fri, April 1, 2016 9:54 PM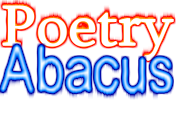 ---
| EDUCATIONAL, INSPIRATIONAL | CREATIVE, IMAGINATIVE | CLASSIC, ROMANTIC | LITERARY, CONTEMPORARY |
Copyright © Okpara C. Okechukwu D. All Rights Reserved.
|20/05/2010|
Mary & Jerry


"I'm marrying Mary,
And she's merry!"
Said her jollying Jerry;
Making a jelly.
"Hey hurry Jerry,
Why the tarry?"
'Tis berry, Mary;
He did dally.
Where's the lorry?
Mary, don't just worry;
Jerry, that's not funny!
I'm so sorry.