This poem might have been written on the Nigerian Armed Forces Remembrance Day
Welcome to PoetryAbacus : an all-in-one passion for poetry

Last Update :
Fri, April 1, 2016 9:23 PM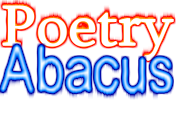 ---
| EDUCATIONAL, INSPIRATIONAL | CREATIVE, IMAGINATIVE | CLASSIC, ROMANTIC | LITERARY, CONTEMPORARY |
Copyright © Okpara C. Okechukwu D. All Rights Reserved.
|2010|
My Friend, A Soldier
He's my friend, in a soldier's shoes.
Donated to war,
By a country he called his;
His one of several others,
Used in quenching an escalated hostility.
He's our friend, with a soldier's might.
A safeguarding tool,
For citizens and a nation in conflict;
He and his compatriots fight for us,
Sacrificing their hard earned lives.
My friend, a soldier.
When politicians gamble with your live,
Placing you like unwanted pawn on square mines;
In between artilleries and ballistic plots,
Remember that you are my friend not just a soldier.